Businesses, Individuals and Community groups such as church groups, service clubs, etc. are welcome and encouraged to volunteer.
A "Prep Crew" consisting of 2-3 volunteers, prepares soup kitchen meal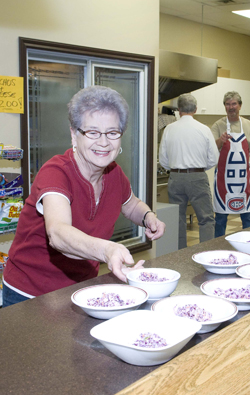 Wednesdays

(Soup Kitchen Day)
A "Baking Crew" comes in to bake cookies, muffins, loaves, etc. Baked goods are stockpiled and used for Soup Kitchen guests, school students and youth at JP's place.
Teams of approximately four volunteers come in to cook and serve the meal, mingle with guests, and clean up following the meal.
Mass Production Cooking/Baking
On occasion, work groups are organized to accommodate:
Abundance of in season produce

Holiday Baking ( i.e. Christmas, Easter, etc.)

Efficient rotation of grocery items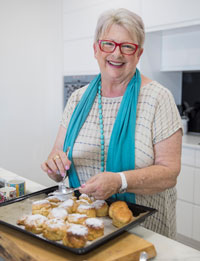 If you are interested in volunteering, please contact us:
Contact Us
Contact us by filling out the form below