Youth
Services
Fresh Start's mission remains: "To reach out, in an intentional and meaningful way, to children, youth, and families struggling in our community."
Through a partnership with Chinook School Division, Fresh Start employs an accredited Teacher, and Educational Assistant, to provide alternative, education for youth. An individualized program is developed to meet the specific needs of each student. This may involve completion of academic subjects, cyber classes, GED and/or life skills classes. Students have one on one access to support during their class time at Fresh Start.
School Hours: Monday – Friday, 9:00 AM – Noon
Academic
Youth complete academic subject(s) to attain credit for grade level standing.  This is done in collaboration 
with 
the Swift Current Comprehensive High School 
team
 and other programs within Chinook School Division
.
B

asic 

s

kills t

o

 prepare them for employment.  

Instruction includes

 developing a resume, 

completing 

application for 

employment

, and job interview role play.

B

asic 

academic skills – further development of 

numeracy, literacy and written skills

.

 

Social 

skill

s

 to help 

them

 interact effectively with others in the work place

 and social settings

.

Skill

 set required t

o liv

e

 on their own

:  

securing a place to live, budgeting

,

 and contemplation/consideration for their future

.

 
In 2013, Fresh Start launched JP's Place, a home to address male youth homelessness in our community.  JP's Place is the first home of its kind in our City. Our beautiful home hosts 1700 square feet of spaciousness and is a refuge for young males requiring a safe, secure setting.  Our cozy, comfortable abode offers all the basics and more.  Each youth has their own fully furnished bedroom, the stability of daily, wholesome, nutritious meals, laundry service, transportation, etc.  JP's Place staff nurture and support the day to day activity of youth occupants, as well as their plans for growth and development.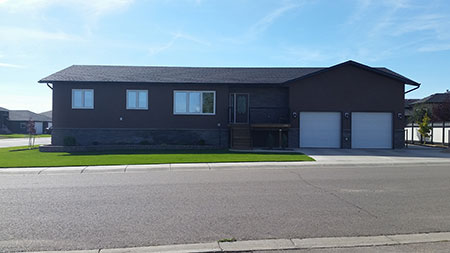 This initiative is possible through the support of Service Canada and the Ministry of Social Services.
Contact:   admin.freshstartsc@sasktel.net  
Mentorship is integral to working with struggling youth. Mentors are committed to: 
Accompany – Mentors walk alongside youth in a caring, nurturing manner to positively affect their personal development, growth and learning. 

Prepare – Mentors encourage and prepare participants for change by helping them understand and process their personal situations. 

Model – Mentors help participants understand life's difficulties by sharing their own, personal, past experiences to demonstrate how growth/change is possible.

Motivate – Mentors challenge youth to rise to new levels. 

Accountability – Mentors hold youth accountable to their short, and long-term goals.

Realize Change – Mentors model and encourage consistency and perseverance to help youth achieve an awareness of what is possible, thereby, setting the course for a "Fresh Start". 
[/fusion_text]
If you are going through a difficult time, or just need someone to talk to, meeting with our Counsellors, in a comfortable and confidential space, may be helpful.    During your session, you will have the chance to talk about your situation in a safe and supportive setting.  Our Counsellor will listen, help you reflect on your challenges, and support you in developing possible solutions.
[/fusion_text]
Is Counselling for you?
Are you wrestling with any of the following?
[/fusion_text]Struggling with what to do next

Want to move forward but don't know where to start
When you are ready …..
                                    we are here.
Counselling is Walk-In, No Appointment Needed, No Cost 
**  For hours, and more info, see Counselling